We are often asked for advice on what to expect in an interview and how to prepare, so here are a few thoughts on how to help turn an interview into a job offer.
When you go for an interview, one of the most important things is to feel relaxed and confident. This will help you give a better account of yourself than when you are feeling nervous and tongue-tied.
Tell yourself that if you have secured an interview, you have got something that the person interviewing you likes. Tell yourself that you are awesome!!!
There is a lot of information out there on questions you could be asked and you cannot realistically foresee everything you will be asked, so do not be phased by it. Some likely questions can be reviewed in our previous Blog "Tough Questions and Possible Responses". When you are researching and preparing for the interview, find out as much as you can about what the role involves and about the company, especially what projects they have been involved in. It is also a good idea to research the sector if it is new to you, as well as looking at the competitors and what they are up to. During the interview, stay positive, keep all answers relevant to the role you are there for and you won't go far wrong.
At the end of the interview, you will normally be asked if you have any questions. ALWAYS say yes to this question! You could ask about what would be expected of you, ask questions about the future direction of the company, or about the culture, or about how current affairs could affect the industry or sector, or even ask about the training and CPD support they give. You can always finish by asking them if they have any reservations about you so you have a chance to address any issues in person before you leave.
Most importantly, show you are interested, stay positive and show what a great fit you would be for the role.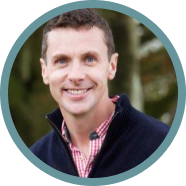 Written by:
Jeremy Money
Director, JSM Associates
I have worked within the Environmental and Sustainability sector for 20 years, making me one of the most established and well connected networkers in the market.