As a passionate ecologist, I'm sure you know that staying up-to-date with the latest industry news and insights is crucial for personal and professional growth. That's why I'm excited to introduce you to our Specialist Ecology Group on LinkedIn; The Ecology Network

I have also set this group up as part of my own journey to becoming an ecologist myself. After working with so many fantastic people and firms, I have been inspired to undertake the training necessary to become a practicing ecologist myself. I would like the group to help aspiring ecologists such as myself to learn from experienced professionals such as you.

Why Join Our Ecology Group?

Industry Insights: Our group is a hub of curated, high-quality content, including news, articles, and blogs, focused on the latest trends and innovations in the field of ecology. Stay informed and engaged with what matters most to you.

Knowledge Exchange: Our community is a place for knowledge sharing. Engage in meaningful discussions, ask questions, and connect with fellow ecologists to gain valuable insights and perspectives.

Networking: Expand your professional network by connecting with ecologists, researchers, and experts from various niches within the ecological realm. Forge connections that can lead to collaborations, mentorship, and career opportunities.

Job Updates: Be the first to know about job openings, project collaborations, and career opportunities in the ecology sector. Our group is a prime platform for job postings and opportunities.

How to Join

Joining is easy! Simply click the link below to access our LinkedIn Specialist Ecology Group: The Ecology Network

I believe that by being a part of our community, you'll enrich your understanding of the field, expand your network, and gain access to exclusive industry insights.

I look forward to your contributions, questions, and insights that can help make our specialist Ecology Network an invaluable resource for ecologists like you.

Please feel free to reach out if you have any questions or need assistance. Join us today, and let's grow and thrive in the world of ecology together!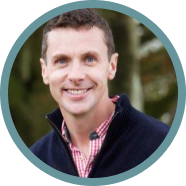 Written by:
Jeremy Money
Director, JSM Associates
I have worked within the Environmental and Sustainability sector for 20 years, making me one of the most established and well connected networkers in the market.