Why would anyone want to go through a recruitment agency in this day and age? Getting the right job or employee has never been easier – right?!?
This is the line a lot of people take and in some cases I'd agree; you spot something good that's been advertised you know the company, what is the point in going through a third party?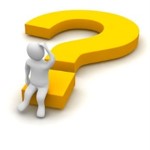 However you need to consider if applying to solely the roles that are visible on line or in the press is a complete sweep of what is really available in the market. You're not going to have that many jobs in your lifetime, so getting the best job available for your career and personal aspirations is vitally important. Likewise employing only people who apply to jobs means companies are missing out on wealth of passive job seekers who are often found to be the best people in the industry.
Taking the right job or hiring the best person is something you should take every step you can to get right.
We work in highly candidate short markets where good talent is in short supply. This means the time and effort needed to get the right job or person is far greater now than ever before.
From my 10 years' experience at JSM Associates, and previous experience working within the recruitment industry, I believe the following merits what a good / reputable agent can do for employees and employers alike.
How a good recruiter assists the candidate.
A good recruiter spends the large majority of their time networking in your market, speaking to the best candidates and clients. We are often the first to hear of opportunities within company and have a better understanding of an organisation and the role beyond what is in a job spec. We will have a far greater view across the market and know about potential positions that will not reach the public domain. We therefore have access to a greater number of positions than you might otherwise know about.
Many of our clients prefer to use a recruitment firm rather than to advertise themselves. This saves them time and brings in a wider range of high quality potential candidates.
We offer Salary advice and help you get what you're really worth and that the client is paying the right amount and package
Part of our service is providing candidates with a full insight into the company, the job, the culture, the environment and much more. We will prepare you fully for the interview, helping you with potential tough questions or situations. We provide feedback throughout the process, ensuring things run as smoothly as possible.
We can

offer personalised support and advice on improving your cv

and help prepare you for your upcoming interview.
Our aim is to ensure the whole process is run as smoothly and as timely as possible and work toward the best outcome for clients and candidate at all times.
At each stage we are able to speak to the decision maker direct about your suitability and highlight your strengths above and beyond what can be read in a cv or a covering letter. Clients trust our advice and our recommendations
Having taken the time to fully interview you and understand your career aspirations we can explore the market for you confidentially so that you can remain under the radar until a suitable opportunity has been identified. No company or individual will be made aware of your details until you have given explicit permission to do so.
The service is FREE for candidates- it won't cost you a penny! So why wouldn't you want to add to your chances of finding that perfect next step for your career and personal life?
How we assist our clients
We focus on the shortage areas where good talent is in short supply so we make sure we fully understand our client's needs and what makes this position different.
All of the candidates we send to an interviews are well prepared and briefed about the company and the opportunity, saving time valuable time and resources.
All of our candidates are screened if they are not going to fulfil the requirements or are unsuitable then their CV's are not presented, saving time for both clients and candidates. .
We screen our candidates fully and will speak to referees in order to get the full picture on an individual.
Our deep networks enable us to react quickly to opportunities and deliver quicker results.
By taking the time to present the opportunity to everyone in our network we reach further than a normal job advert would. Often the best people would not be applying to adverts as they don't have time due to being productive at work
We advise our clients on the market and what they need to do in order to secure the best talent available, whilst also promoting our clients to our network and raising their profile..
By representing both active and passive candidates in the market, we help raise the overall quality of the pool of people being considered for the position.
For candidates our services help to ensure that you have the best chance possible of finding the most suitable opportunity for your career to progress in the direction you choose. On the flip side our network and market knowledge will ensure our clients find the best talent available. This has a huge impact on a businesses and off sets any recruitment fee.
Both our candidates and clients recognise the value of our services and the efforts we go to deliver the best results.
The impact of getting it right will live on far longer than the cost that is incurred when using our services.